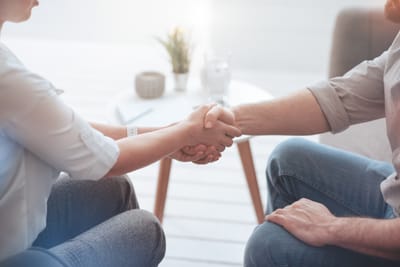 We Treat Individuals, Couples, Families, Children & Teens
The goal of psychotherapy is to help you relieve distress, find new ways of coping with your challenges, and to develop the "mindset" that will help you to obtain your goals. It is a form of treatment where the client and therapist work together collaboratively to explore unhelpful attitudes, behaviours, and habits and seeks to change them. Psychotherapy is about learning about yourself, your capabilities, and how to connect more mindfully. It can help to resolve issues from the past, resolve inner conflicts, and release suppressed and buried emotions.
Overall, Psychotherapy is an investment into a relationship with your therapist where you will receive the support you need. It can also be an exciting process. Our brains are wired in such a way where "learning about ourselves," is linked to "feeling good." This is an important survival response to get out of the "stuck state cycle." With more knowledge and understanding there is more choice and confidence to solve problems and move forward successfully.
We specialize treating anxiety, depression, trauma, post-traumatic stress disorder, attachment deficits, and relationship problems. In our treatment process evidence based, and cutting edge methods are utilized such Cognitive Behavioural Therapy (CBT), Dialectical Behaviour Therapy (DBT), and Eye Movement Desnensitization & Reprocessing (EMDR). Additionally, we treat a wide variety of issues including addiction (substance & behavioural), personality disorders, sleep disorders, eating disorders, self-esteem, chronic pain, and ADHD. Our centre also provides therapy services for children and teens, as well as parenting supports.

Starting Therapy
Starting therapy can be challenging and experiencing anxiety at the onset is normal. Therapy is a process and it takes a bit of time to be able to get to the place where you can feel comfortable opening up and sharing your story. We understand what it means to start this journey. Every effort on our part will be made to make you feel accepted, validated, and supported with the issues you bring.
Our Master's level therapists are trained in evidence-based, cutting-edge therapies which are designed to help you make sense of your experience, identify patterns that no longer serve you, and learn the behaviours that will bring lasting change. Our mission is to ensure that you gain the knowledge, skills and tools to feel empowered to overcome the obstacles that you may be facing.
Please explore the therapists profiles on the website, or call our intake department to learn more about them. Alternatively, if you would like us to choose a therapist for you then that can be easily arranged. Our intake team will discuss your needs and match you with the "best fit." Even if you do not feel that you connect with the therapist, please let us know. We will ensure that you will receive a therapist that can be the most helpful for you. Please contact our intake co-ordinator Susan at (289) 500-8039 or by completing a intake form by clicking on the link below.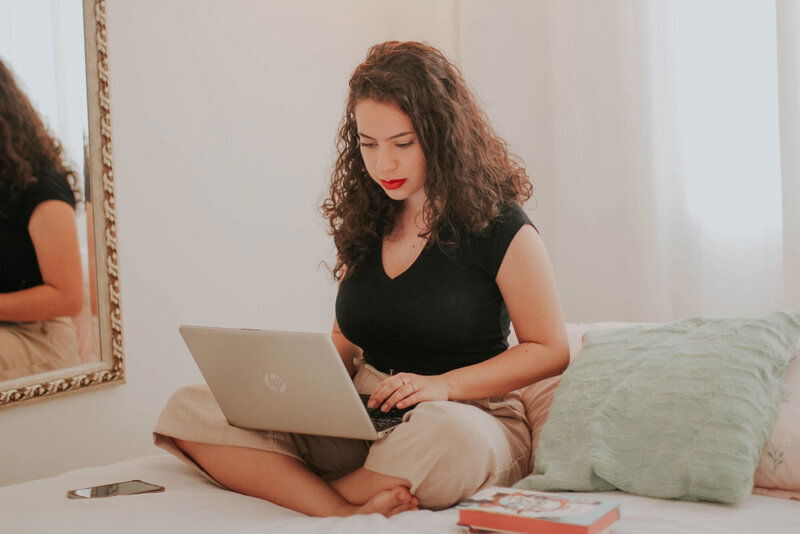 Online Therapy Option
The Newmarket Therapy Centre is offering online therapy services via our secure and confidential tele-health platform. You can easily connect with one of our therapists in the comfort of your own home or office with a computer, tablet, or smart (No complicated downloads). Our experienced psychotherapists are here to offer you the guidance and tools to support your mental health during these challenging times. Expect the same level of dedication, care and expertise our therapsits have been widely known for in the community.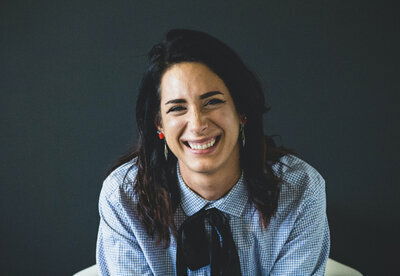 Student Clinic: Lower Cost Therapy
Student therapists/interns are in the process of completing their Master's Degrees either in Counselling Psychology and Social Work. Our students have years of diverse personal and professional experience in addition to their educational programs. They will work with you in in a warm, non-judgmental and caring manner. Our students are currently available to meet with you online or in-person at the office.
Students are supervised weekly by a Registered Psychotherapist, and receive ongoing training, support and personal development. The fee for service is $50.00 per hour plus HST. You may claim the costs of student therapy with your insurance company under a supervised practice model. Please contact the Newmarket Therapy Centre Student Clinic by calling Susan Graham at (289) 500-8039. Susan will be happy to complete a telephone intake with you and schedule the first appointment.

FREE Online Mindfulness Therapy Programs for Adults & Adolescents
Our
Student Clinic
is offering free mindfulness programs delivered online. These programs are all individually based with one to one attention with a student therapist. After an initial intake session, where your needs will be assessed, you will be provided six, one hour sessions of
Core Mindfulness Skills integrated with
Cognitive Behavioural Therapy (CBT).
Mindfulness is a type of meditation in which you are focused on being very aware of what you are feeling and experiencing in the present moment. Practicing mindfulness can help you to effectively enhance you mood by learning such skills as breathing, relaxed and open postures, conencting to emotions authentically, enhancing interpersonal skills, in addition to connecting to parts of Self that are in pain with compassion and empathy. Studies show that a regular mindfulness practice can reduce thought rumination, decrease anxiety and depression, increase focus, decrease emotional reactivity, improve relationships, and enhance insight. Our therapists can help you learn these skills in addition to incorporating
Cognitive Behavioural Therapy (CBT)
strategies to help you improve your mood by creating more flexible thinking patterns.
CLICK HERE TO LEARN MORE ABOUT THIS PROGRAM
CURRENT OFFERINGS:

Core Mindfulness Skills/Individual Therapy for ADULTS - Online Delivery- Individual Sessions (Six, One Hour Sessions)

PROGRAM IS CURRENTLY FULL. PLEASE CHECK BACK REGARDING AVAILABILITY.
Core Mindfulness Skills/ Individual Therapy for TEENS/ADOLESCENTS (Ages 12 to 17). Online Delivery- Individual Sessions (Six, One Hour Sessions)
PROGRAM IS CURRENTLY FULL. PLEASE CHECK BACK REGARDING AVAILABILITY.
*Farsi speaking therapists are available for these programs.

Psychotherapy Methods
There are various methods used in psychotherapy to help you change. We use a combination of evidence based methods and cutting edge therapies to help you to get down to your issues at the root cause and relieve distressing symptoms.
Cognitive Behavioural Therapy (CBT)
Interpersonal Therapy
Dialectical Behaviour Therapy (DBT)
Acceptance and Commitment Therapy (ACT)
Internal Family Systems (IFS)
Psychodynamic Therapy
Emotion Focused Therapy (EFT)
Gestalt Psychotherapy
Eye Movement Desensitization & Reprocessing (EMDR)
Mindfulness
Solution Focused Therapy
Artistic Therapies including Music , Psychodrama & Art Therapy
Clinical Hypnotherapy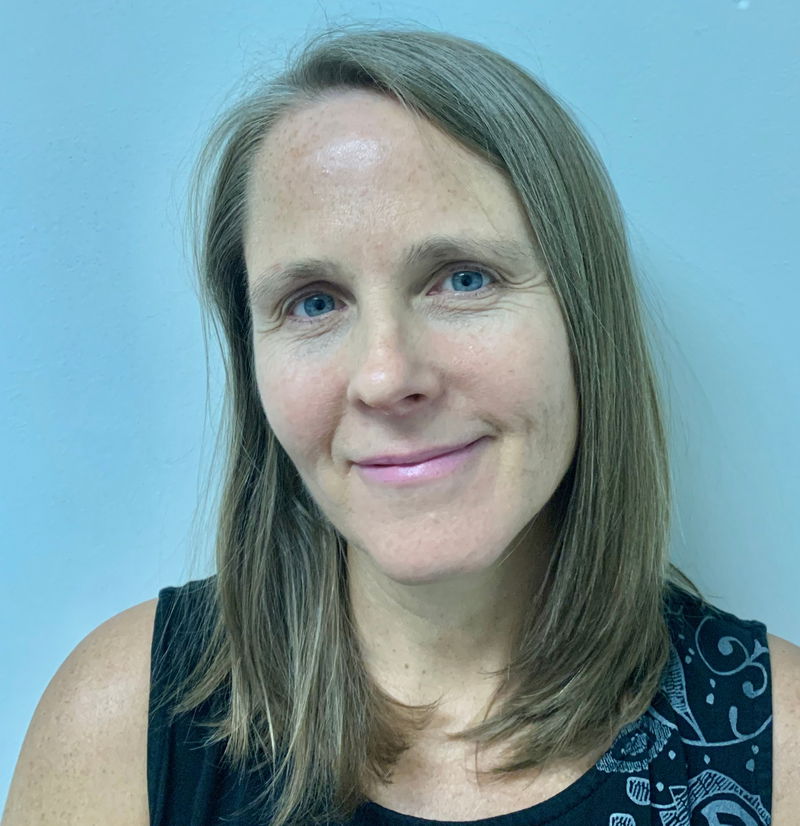 Jodie Lindley BA, RMT, SEP (in training)
Body Work Sessions for Mind-Body Integration
Body work sessions primarily address the fascial and nervous systems. These two systems are integral in negotiating the body's ability to resolve stress, pain and trauma. In order to access these systems, a light touch is necessary.
If
you are interested in massage therapy and body work sessions, even as a complementary service to psychotherapy sessions, please speak to the intake worker to schedule an appointment. Body work sessions are provided on site at the Newmarket Therapy Centre by
Jodie Lindley, BA, RMT
(Registered Massage Therapist, Somatic Expriencing Practitioner -in training.) All of the services listed below, except for online and coaching services, can be covered under Registered Massage Therapy insurance benefits.
Registered Massage Therapy

Somatic Experiencing (In-Person & Online)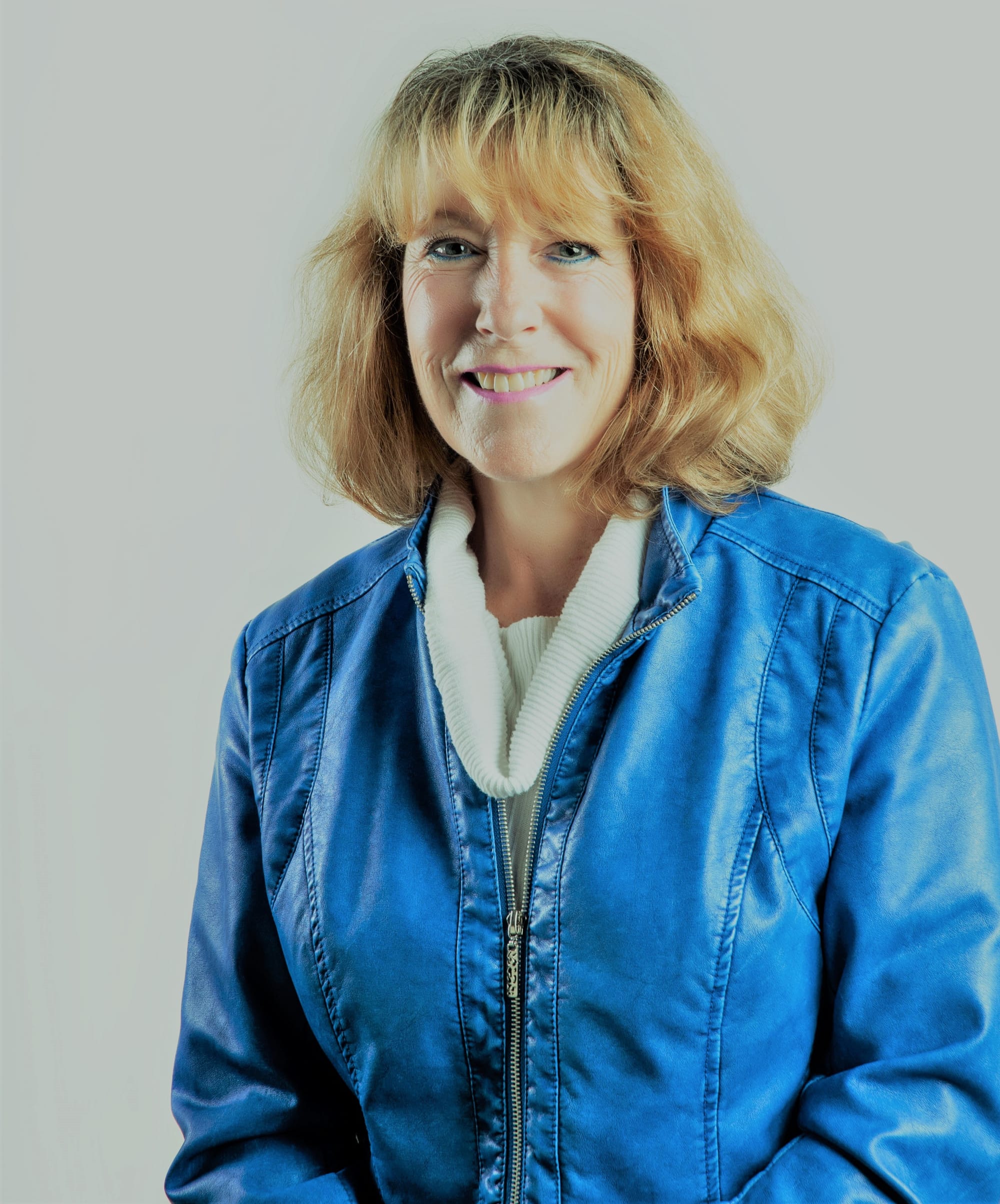 Susan Graham, Intake Manager

Schedule a Telephone Intake Appointment
Call or email our Intake Manager, Susan Graham, for your telephone intake assessment. Susan will explain the therapeutic process more in detail and answer any questions that you may have. Perhaps you have a therapist already in mind or maybe you would like us to chose a therapist for you. Regardless, Susan will provide you detailed information on our Registered Social Workers and Psychotherapists and their areas of expertise. We will ensure that you will be referred to a therapist who is best suited to meet your unique needs.
Please expect approximately 20 minutes to complete the intake process by phone. Your first session will be scheduled for you by the intake specialist. Ongoing sessions may be directly booked with your therapist or conveniently online. If you will be using insurance benefits for the cost of therapy, please have this information available at the time of the intake.
Completion of Forms Prior to First Appoinment. When your first session is scheduled, you will receive a confirmation email. Attached to this confirmation/appointment email are ALL of the online electronic documents required for completion prior to the first appointment. These forms include the following: Consent for Psychotherapy Agreement, COVID-19 Screening Form (for in-person appointments only), and the Credit Card Authorization Form. We will not process payments at the office as all accounting and invoicing will be done remotely. If you do not complete the online forms previous to the session, the therapist will use your allotted time to help you complete them.
Our services are covered under most insurance plans. Please check with your benefits provider regarding your personal coverage. PLEASE NOTE: Many of our clinicians are supervised by other regulated mental health professionals under a "Supervised Practice Model." This means if you want to see a Psychotherapist but only have coverage for a Psychologist or Social Worker, you can still have the therapy covered with the Psychotherapist as long as they are supervised by the regulated professional. Please speak with Susan regarding questions you may have regarding coverage.
FOR ONLINE APPOINTMENTS:
If you are seeing your therapist via online video conferencing, our intake team will get you set up and ready. Our software is easy to use. You will simply receive a link to access the "virtual waiting room," through your appointment confirmation email. When it is time for your appointment, simply click the link and you therapist will appear on your screen. No complicated set ups or downloads. All our documentation between you and your therapist are moderated by secure methods.

Online Booking System
If you are interested in becoming a new client, we ask that you do not use our online booking system. Please contact Susan, or Intake Manger, to schedule your first session. Call (289) 500-8039, or use the Request A Therapist Form on the homepage of this website. When you meet with your therapist for the first time you can discuss the option of online booking. Some therapists may request that you do not use the online booking system due to caseload volume and time restrictions.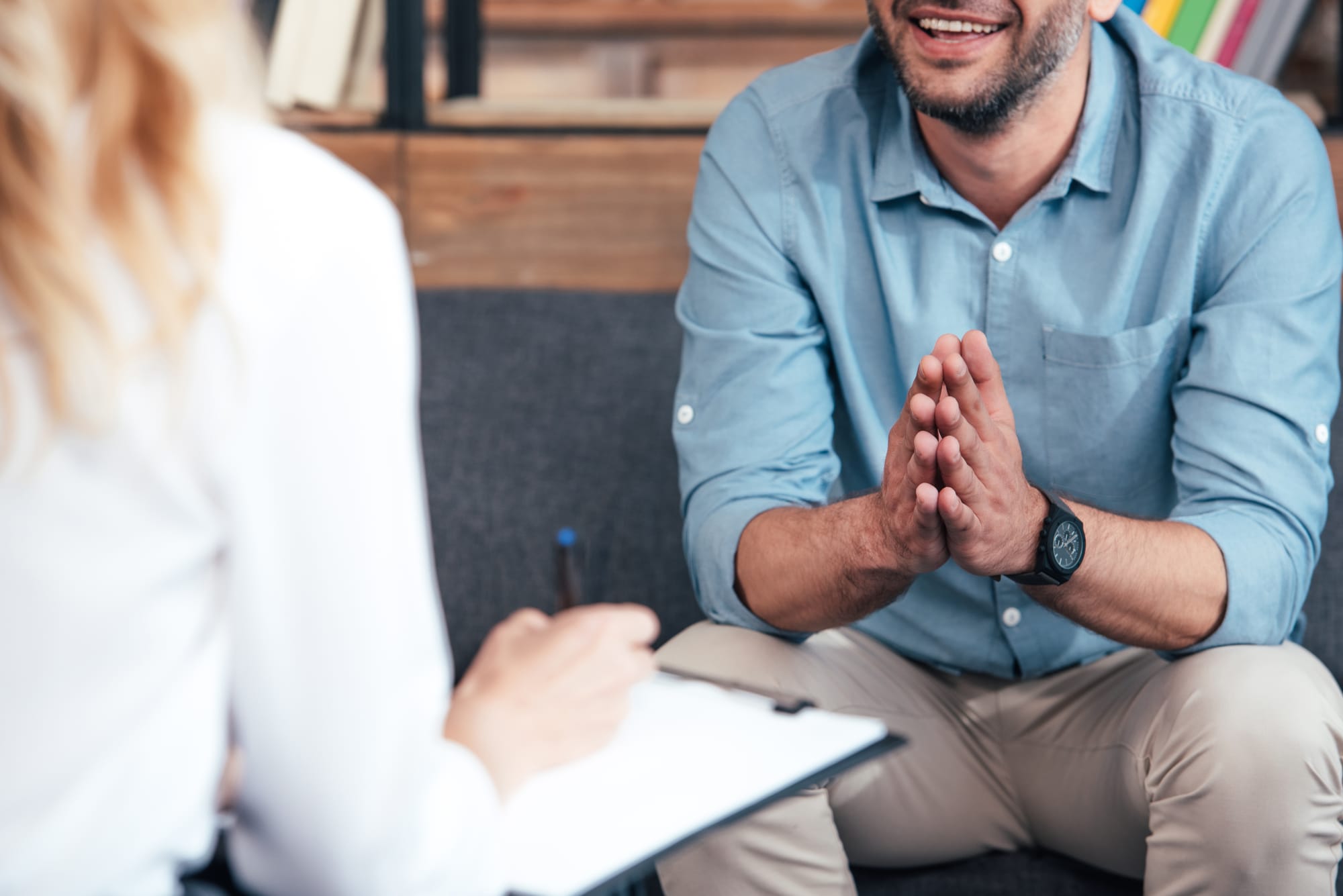 The Therapeutic Process
MEETING YOUR THERAPIST:
There will be no reception services. You will be greeted by your therapist in the waiting room at the time of your appointment. Please call the intake department at (289) 500-8039 if your therapist does not meet you for your appointment.
First Session with Your Therapist. The first session with your therapist is very important. Your therapist needs to gather pertinent information including your current functioning, background history, medications and other health related information. It is important to have this information available for your therapist. Your therapist may also administer some questionnaires which may provide further information about your current functioning.
Treatment Plan: By the second or third session your therapist will have a treatment plan completed fo you. The treatment plan will include mutually agreed goals to work through, the underlying mechanisms perpetuating symptoms, and the therapeutic modalities that will be used in therapy. Your therapist may recommend other services including workshops, group therapy programs, or other wellness services that may be beneficial.
Duration of Therapy: There is no set time for therapy. Our therapists work both in brief therapy models (therapy lasting between 6 and 10 sessions) or long term therapy (lasting months or even years). In many instances finances and time are limitations. Our therapists are trained in therapeutic modalities that are "brief" in nature but also work towards accelerating the therapeutic process by minimizing or resolving persistent and distressful symptoms. Your therapist may recommend commencing therapy weekly, but then gradually transitioning you to bi-weekly and monthly appointments. Empirical research evidence does suggest regular, consistent therapy produces better outcomes.
Satisfaction in Therapy: We want to make sure that you are satisfied with the service you are receiving at Newmarket Therapy Centre. If you are experiencing difficulties with your therapist, or feel that you are not progressing in therapy, we want to know. Please inform our intake specialist if you have concerns. If a therapist change is required, or if clients want to try other therapies provided by other therapists, we can co-ordinate the transition for you.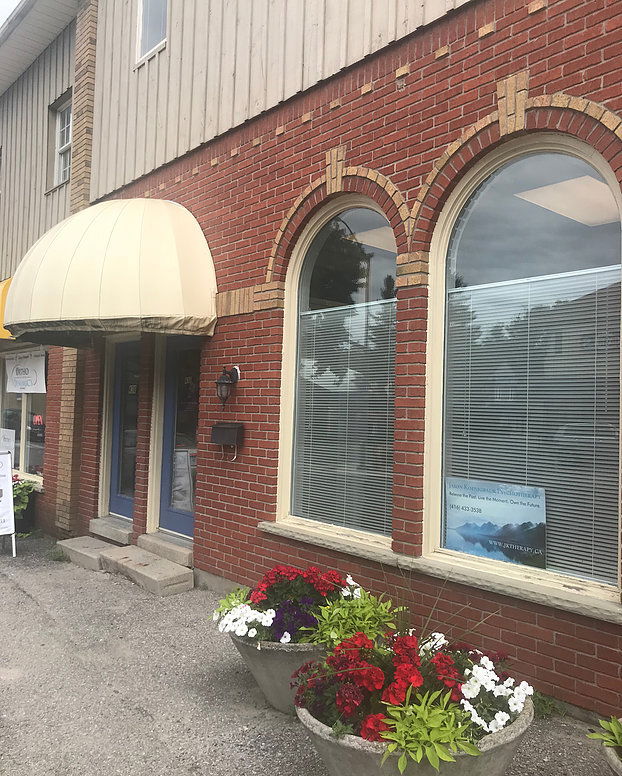 436 Queen St. Newmarket
Arriving to the Office
OUR LOCATION:
Our office is conveniently located at 436 Queen Street, at the intersection of Queen and Main, in historic downtown Newmarket. The office is easily accessed by public transit.
PARKING

: We have plenty of parking. There are reserved parking spaces adjacent to the office building identified as "Newmarket Wellness." If you cannot find a reserved spot, there is plenty of parking within the lot. You can access the parking lot on Queen St and Main St.
UPON ARRIVAL

: There is a security code needed to enter our office. This code will be provided to you in your therapy confirmation email. (Due to COVID-19, the door will remained opened except for late evening appointments). Please make yourself familiar with the COVID-19 in office procedures.
MEETING YOUR THERAPIST: There will be no reception services. You will be greeted by your therapist in the waiting room at the time of your appointment. Please call the intake department at (289) 500-8039 if your therapist does not meet you for your appointment.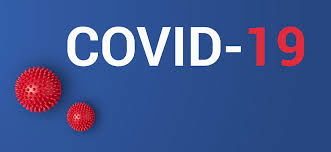 COVID -19 PROCEDURES FOR IN-OFFICE APPOINTMENTS
If you are attending an appointment in-person at the office, please come to the office at the exact time of your appointment. As part of our COVID-19 procedures, the waiting room area will be greatly restricted and we do not permit more than 2 people in the waiting room area at one time. You will notice there are two designated chairs that you may sit in while waiting for your appointment. The chairs will be cleaned between use.
Before attending your appointment you must complete the COVID-19 SCREENING QUESTIONNAIRE found in your confirmation and appointment reminder emails. Please complete the screening questionnaire electronically and submit it THE DAY OF YOUR APPOINTMENT. The online screening form needs to be completed for each session. Your therapist will not meet with you until the screening questionnaire has been completed. If you do not meet the screening criteria your appointment will be rescheduled.
There is no reception. When you arrive your therapist will greet you at the time of your appointment. All forms, which will be included in your confirmation email, must be completed online electronically by the day of your appointment. Payment for services will be completed remotely.
It is mandatory to wear a mask or cloth face covering upon entering the office. Please sanitize your hands immediately after entering the office. Your therapist will greet you in the wait room area and will request a temperature reading. Please use the the wall-mounted, contactless digital infrared thermometer.
All of the offices have been configured for appropriate social distancing. Therapists will clean and sanitize the therapy room between each use. Each office is outfitted with an air purifier.
PLEASE
NOTE
: When interacting with the general public there is always an elevated risk of being exposed to COVID-19. The Newmarket Therapy Centre cannot guarantee that you will not be exposed to COVID-19 when attending an in-office appointment. We are committed to reducing the risk of exposure with our policies and procedures. The Newmarket Therapy Centre will not be responsible if you are exposed to COVID-19 at our office.
If you are exhibiting symptoms of a cold or flu at the time of your appointment, or have been in contact with someone with COVID-19, DO NOT COME TO YOUR APPOINTMENT. Please alert your therapist and the appointment will be rescheduled.

YOU WILL FIND THE COVID-19 SCREENING QUESTIONNAIRE IN YOUR CONFIRMATION AND REMINDER EMAILS. THEY MUST BE COMPLETED PREVIOUS TO EACH SESSION.